In the market for Fleas?
Hopefully not as fleas can be a burden for both your pet and yourself in trying to get rid of them. So how do we prevent them? Let's learn the life cycle first: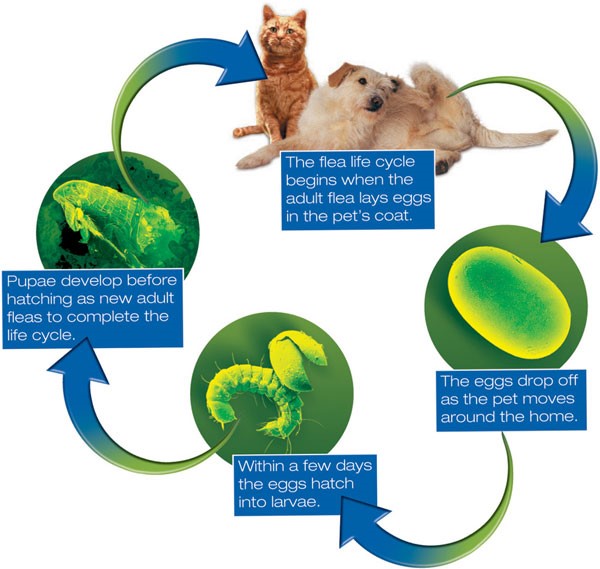 So what do we do?
As with most things, prevention is the best medicine.
In managing fleas, we ideally need to target ALL STAGES of a flea's life cycle.
ALL IN CONTACT PETS and ENVIRONMENT NEED TO BE DECONTAMINATED.
There are a number of products to prevent fleas from happening in the first place which target some, if not all stages of the flea's life cycle.
A few examples:
Frontline – paralyses the ADULT fleas to prevent them from reproducing.
Revolution – kills all stages of fleas; also prevents heartworm and intestinal roundworms
Advantage – paralysis ADULT fleas, prevents fleas from biting.
Sentinel – interferes with chitin production not allowing flea to slough.
Panoramis/Comfortis – paralyses adult fleas and larvae
Nexguard – kills adult fleas after blood meal
Bravecto – Paralyses fleas
Contact The Pet Practice for more information about making an appointment for your pet.